Car Servicing & Repairs in Bedford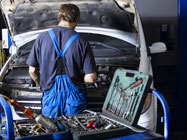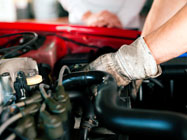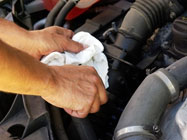 The frequency and level of car servicing will be dependent on the age, make and model of your vehicle. Most vehicles will need at least one service every 12 months. Not all car services are the same and the general idea of a service is that the trained fully qualified technician will put car through a series of checks.
Most main dealers or garage servicing companies in Bedford will offer two or three types of car servicing, which you the consumer will pay different amounts for. Our services in Bedford cater for everyone no matter how old your vehicle or if it brand new. In most cases we can save you up to 40% on labour costs in comparison to main dealers.
Servicing & Repairs Available for Vans
NMT are committed to providing you with the best level of work that suits your car and your budget. We offer a female friendly, fast and effective service making sure you're 100% happy with your car service experience.
We can offer a whole range of services for your vehicle, there is a list of some of the services we offer but can offer more complex or bespoke requests. If you need a garage and your looking for more then car servicing, then please just ask our friendly team.
Once you make contact our team will take the time to understand your need for your car, we will not ask you to many complex questions. Once we have a general idea of what you need we will ask you to visit our branch in Bedford where we can give you a quotation, get your vehicle booked in and get you back on the road safe and sound.
We also specialise in MOT, tyres & exhausts services and car repairs.