← What Are The Benefits Of Stainless Steel Exhausts?
How to Wash a Car Properly →
What to Look for When Buying a Used Car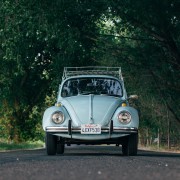 What to Look for When Buying a Used Car
Everybody remembers their first car. That little hot-rod which gave you your first steps of freedom, allowing you to venture far and wide with your friends whenever you wanted. For the most part, everybody has fond memories of their very first motor. There is always the possibility of this dream turning into a nightmare, however, which is why it is so important to know what to look for when buying a used car.
Choose Wisely
Cars can be deceiving. Especially if it is your first car, a freshly washed and hoovered car can be enough to seal the deal. Although the polished exterior may leave all of your friends jealous and wanting a lift, make sure you look past the aesthetics of the car and inspect the mechanics of the vehicle. After all, a car is no use to you if it can't move from the driveway, no matter how good it looks.
First Steps
Before you go putting in an offer or even go for a test drive, make sure you take a look at the MOT history of the vehicle. This will give a first-hand look into how healthy the car has been over the years and whether it is a death trap or the dream car. It always worth checking how recently the car passed its MOT, too, as this will be another added cost if it is due one very soon.
Sign of Damage?
The next step in buying a used car will be to observe the exterior of the car and check for any damage or signs of repair. Scratches and bumps are relatively easy to fix, but more significant marks could need repair and will be another added cost. The main concern should be whether the car is safe to drive or not, and any significant signs of damage or wear and tear will put you at greater risk on the roads.
Check the Car Functions
If you are ready to take it out for a spin, check as many functions of the car as possible. One of the most important areas to check are the geats. If they are very stiff, crunching into gears or slipping out of gear, then this could point towards a clutch problem. If this is the case then you can expect at least another £300 bill on top of the price of the car to get this fixed.
Depending on the age or the wellbeing of the car, you may need to assess the cambelt, too. These are typically replaced every ten years or every forty thousand miles, so quiz the seller about how frequently the car has been used in the last few years and if it has been changed recently or not.
Is it Smooth and Safe to Drive?
The last thing to consider is just how smooth the car is to drive. If all the mechanics work fine and the ride is comfortable and relaxing, then you may well have found your dream car. When it comes to buying a used car, do not compromise on any of these checks, as they all contribute to your safety on the road and the overall cost of the vehicle.
Contact
If you have already found your dream car but it is in need of some TLC, bring it down to our garage in Bedford to see one of our expert mechanics. Contact NMT Garages today on 01234 355 888 or use our online form to book your car in to be seen by a member of our team.
This entry was posted in
NMT-Garages
. Bookmark the
permalink
.
← What Are The Benefits Of Stainless Steel Exhausts?
How to Wash a Car Properly →