← What the 2014 Budget Means for Motorists
How to Prepare for an MOT →
What the 2015 Budget Means for Motorists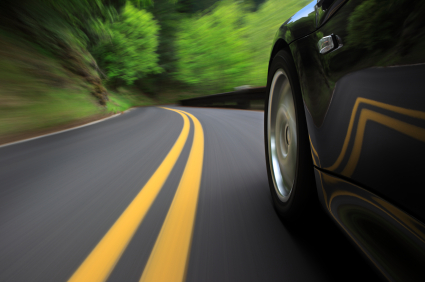 Last year we outlined the consequences the 2014 budget would have on motorists. There were positives such as a freeze on fuel duty until Spring of this year, an alternative method to how often we pay road tax and a new fund announced to battle potholes. While the drawbacks discussed were out of the government's hands, such as barrel prices for example. The question is; will the new budget fare quite so well for motorists?
Changes to Vehicle Tax
By 2017, drivers will no longer have to pay VED during the first year of purchasing a car. After 2017 there will be three rates of tax implemented; zero-emissions, standard and premium. Until then, however, vehicle owners will continue to pay the average rate; which is currently £166. In an attempt to encourage CO2 friendlier vehicles, the tax for cars costing over £40,000 will also incur an additional annual VED charge of £310.
Positives: By 2017 CO2 friendlier cars should enjoy lower tax.
Negatives: We won't feel the benefits of these changes until 2017.
Investment in Our Roads
All road tax paid in England until the end of this decade will be utilised between 2020 and 2021 to improve English roads. This will see repairs and improvements on roads including the M1, A1, A556, M62 and the Mersey Gateway Bridge.
Positives: Hopefully potholes will soon become a thing of the past with these new plans.
Negatives: These plans will not come to fruition until 2020.
Changes to Fuel Costs
Similar to last year, fuel duty charges will continue to be frozen. The cost of refuelling has fallen since 2014 by approximately £11. A decrease that can be enjoyed by all. While motorists living in rural areas of the country can enjoy a further cut in prices by 5p. It may not seem like much, but those pennies soon add up. These rebates have not only been approved by the Council of the European Union, but they have also been extended to 17 different areas throughout the UK.
Positives: Fuel duty charges have been frozen for the year.
Negatives: Urban motorists won't be able to enjoy the 5p fuel cut that rural motorists will.
It seems that George Osborne was serious about the budgets he put in place last year and is looking to continue with his economic fuel and improved road maintenance plans. Investing in our roads definitely seems to be a wise choice, since the UK currently does not rank in the top 20 best-maintained roads.
Source
Feature Image: David A Birkbeck
Contact
For more information or any questions about the other services we provide, please get in touch by filling out an online form, or give us a call today on 01234 355 888

This entry was posted in
NMT-Garages
. Bookmark the
permalink
.
← What the 2014 Budget Means for Motorists
How to Prepare for an MOT →